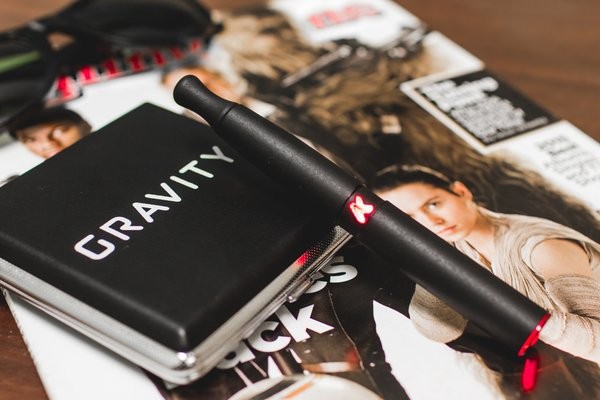 What do top rappers like Nas, Kanye West, French Montana, Young Thug, 50 Cent and Chris Brown all have in common? They've all showcased KandyPens vape pens and portable vaporizers in their cloud-filled music videos.
There's a reason why this vaporizer is all the talk right now in the pen vape community and even in portable vaporizer circles.  This company knows what they're doing from extensive testing and personal experiences.  They Started through a few crowd funding campaigns, KandyPens has exploded in popularity and is on its way to "…be the Apple of the portable vapor industry," as KandyPens CEO Graham Gibson explained in 2015.
Kandypens boasts a wide selection of sleek and stylish pen vapes and portable vaporizers, with everything from pens specialized for wax to powerful portable vaporizers that utilize massive heating chambers and superb convection technology for delectable vapor clouds.  The most impressive part? Everything comes with a lifetime warranty, an honest testament to both their customer care and confidence in their product that KandyPens has to offer.
KandyPens K-Vape Vaporizer
A true-to-form portable herb vape, the KandyPens K-Vape Vaporizer is one of the best selling vaporizers in recent years.  This basic yet dynamic vape uses a single button for operation and provides three distinct preset heating temperature options.  You've porbably seen the KandyPens K-Vape Vaporizer in action on the music video sets of such notable hip-hop artists as Nas, French Montana, and Fetty Wap.
KandyPens Donuts Vaporizer
The newest and quite possibly most fantastical vape coming up is the colorful and capable Donuts Vaporizer.  This unique pen vape uses a ceramic disc atomizer to vaporize wax with extreme prejudice, which also allows the Donuts Vaporizer to heat up extremely quickly and results in a much easier cleaning than a typical pen vape heating element.  If you're wondering why this potent vape is called Donut, just take a look at the five different glossy enamel finishes you have to pick from.
KandyPens Galaxy Vaporizer
The glossy coloring of the Galaxy Vaporizer is a true reflection of its bright and mighty vaporization powers.  By using dual titanium heating coils in conjunction with a dynamite quartz crystal atomizer to properly vape your wax concentrates, the Galaxy Vaporizer is all the quality of a more expensive pen vape with the price tag of a beginner tool.  Additionally, it's currently available in a vast array of new limited edition colors like Sparkle Black and Rose Gold in case you're trying to look your dopest while vaping.
KandyPens Gravity Vaporizer
Last but certainly not least is the Gravity Vaporizer.  We previously reviewed this great portable vaporizer last week.  This bad boy is strapped with titanium coils, quart rod atomizer, a sandblasted black finish, and an optimized air flow system that ensures no leaking or clogging of any sort.  On top of all this, the KandyPens Gravity Vaporizer consists of a monster ceramic chamber capable of housing a half-gram of your favorite sticky marijuana wax to be vaporized at your discretion by four different preset heating temperatures.
Spend enough time shopping around and you'll undoubtedly notice that most pen-style vapes at the price points of these vaporizers just aren't nearly as effective and reliable as the offerings from KandyPens.  If you're looking for something that provides all the opulence of a top brand with the cost of an entry-level vape, KandyPens is the only serious choice.