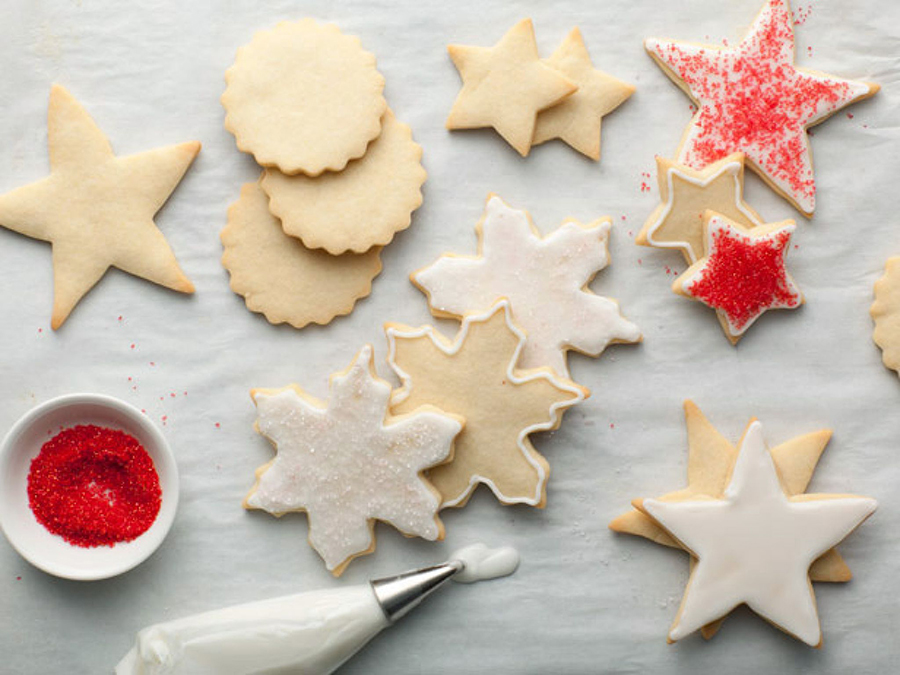 Bake up a batch of these classic sugar cookies infused with a healthy dose of cannabutter. They're easy, festive, delicious, and perfect for delivering a relaxing body high at a busy time of year. Whether you bring a box to your next cannabis-friendly gathering or keep them at home to pair with a mug of cocoa by the fire, they're guaranteed to please. This is a great way when you have a stash of duff left over from vaping! The season is coming up quickly so start now with your THC sugar cookie plans!
Ingredients:
2 ½ C flour, plus more for rolling
1 C sugar
1 C cannabutter
1 egg
1 tsp baking powder
1 tsp vanilla
1 tsp salt
Optional: Powdered sugar and milk, for frosting
*For less potent cookies, switch out any portion of the cannabutter and replace with standard butter as desired.
Instructions:
Beat cannabutter, sugar, eggs and vanilla in a large bowl on medium speed until thoroughly combined.
In a separate bowl, mix dry ingredients.
Add dry ingredients to cannabutter mixture a little at a time, stirring until all ingredients are incorporated.
Cover dough and refrigerate for an hour or longer.
Remove dough from refrigerator and preheat oven to 375°F.
Roll dough on a generously floured surface to approximately ⅓" thick. Cut cookies (see below for thematic cookie cutter suggestions) and transfer to ungreased baking sheets.
Bake for 10-12 minutes or until lightly golden in color.
Remove from oven, transfer to cooling rack and let cool completely before frosting.
To frost: Combine powdered sugar with milk and stir until desired consistency is reached, then add food coloring as desired. If you like, add a teaspoon or two of cannabutter to thicken the frosting and add an extra kick of potency.
Yield: Approximately 24 cookies.
Enjoy the recipe and the cookies you will create. Also, the good times you will have! Happy Holidays!