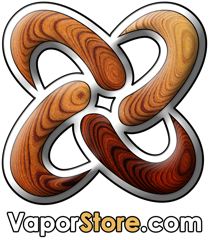 Partner Today with Vaporstore.com
Join our Affiliate Program!!
VaporStore is the creator of the VaporTower Herbal Vaporizer & Supplier of the Volcano Vaporizer and leaders of the VaporMovement. We carry the finest, World-Class Herbal Vaporizers on the market. We thoroughly evaluate all Vaporizers standard and digital home use vaporizers to portable vaporizers to take on the go from around the world as they are available in the Vapor market.
VaporStore seeks to improve your overall quality of life. We hand-craft and skillfully engineer each and every vaporizer to the individual needs of our customers. We provide the vaporizing tools you need for investing in your health and your enjoyment of vapor. Moreover, we deliver excellent customer service for your peace-of-mind. Breath easy, live healthy, and love life! VaporStore makes you as our #1 priority, shouldn't you?
We work closely with the top vaporizer manufacturers to offer the highest quality herbal vaporizers, top performing vaporizers; combined with the best customer service. Got vape questions? We've got answers, we're the experts in the vaporizer world.
Our Affiliate program will help you earn a commission of 10% per sale in the Affiliate networks made from your website. Join our program and start promoting banners and text links for Vaporstore.com on your website and start earning extra money today. This break out niche is proving to be thriving currently.
Joining our affiliate program is very simple and absolutely free of cost. You can earn money by simply placing small banners and text links of Vaporstore.com on your website, blog or social media page.
Affiliate Program Details:
Earn 10% commission on all sales.
180 Days cookie tracking period.
Wide variety of creative banners and text links.
Data Feeds & Widgets.
Dedicated Affiliate Program Manager to respond to your queries.
Sign up process is free, easy and fast!
We are associated with the Shareasale affiliate network to provide you with the complete tools needed to manage your affiliate business successfully, and receive timely commissions.
We are delighted to offer you this opportunity of partnership!
Join Now!

If you have any questions, feedback or comments please contact us at affiliate@vaporstore.com
Old Affiliate Login: If you signed up before we offered Shareasale you can access your info here but we encourage you to move to the new system.