What Volcano Parts are you looking for?
Solid Valve Parts
:
click here
Easy Valve Parts
:
click here
Volcano Accessories
:
click here
Do you not know what you need?
SOLID VALVE or EASY VALVE?
Both Volcano Systems work great! But be sure that if you are ordering extras that you are sure to match them to your valve choice. No matter which Volcano option you go for you can always get the other as well and HAVE BOTH!!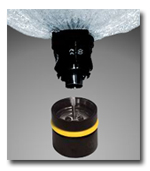 Solid Valve - More info
Original valve system. Never needs replacing. 150 uses and change the bag using our Volcano replacement bags. Solid design made of stainless steel and heat resistant plastics. Individual balloon sizes. The SOLID Valve provides less expensive long-term option.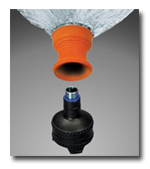 Easy Valve - More info
The NEW EASY Valve system. No more changing bags or cleaning pieces. Simply discard the bag and attached valve after approx. 150 uses.
The advantage of the EASY Valve system lies in its easy handling and minimal maintenance work. Once the EASY Valve can no longer be used, you simply replace the old with a NEW one. The filling chamber is cleaned and re-used.


In order to view this object you need Flash Player 9+ support!