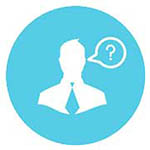 Welcome to the VaporStore Learning Center & Product Knowledge Base!
Whether you're new to the art of vaporization or looking for a way to accessorize your current setup, the VaporStore Learning Center is here to help. Excuse our dusty vapors as we transfer our old FAQ section over in the next few weeks! Have questions? Contact us anytime. We are always here to assist.
If you cannot find anything let us know. We might just have it somewhere in the warehouse. We are all very knowledgable on our products.
Information Coming Soon
Information Coming Soon
Information Coming Soon